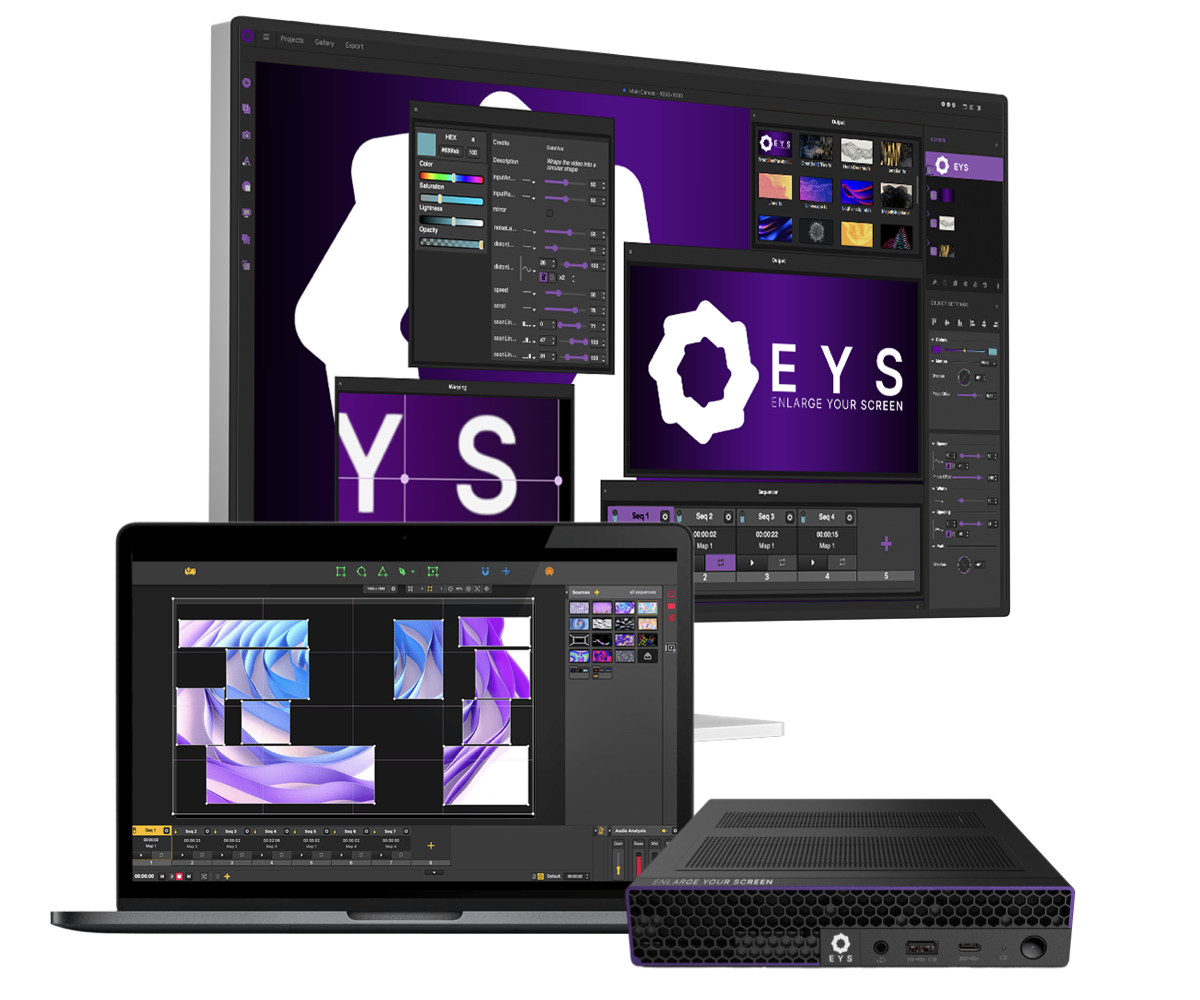 Complete product range - Creation software - Broadcast software - Dedicated media server
Our audiovisual products allow you to deploy impressive visual solutions.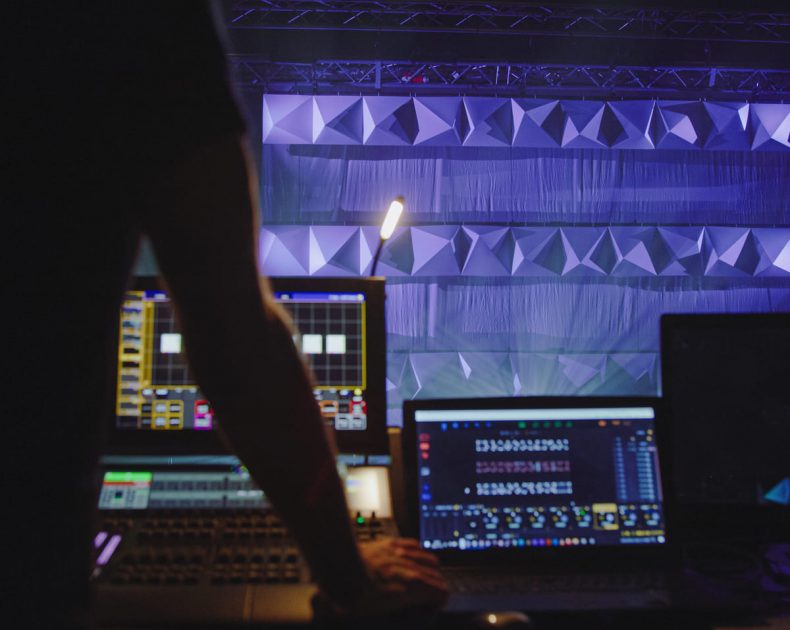 Technical study - Hardware advice - Certification training - Specific developments - Support & assistance
Our engineers and technicians help you design and implement your projects.
10 Years of expertise at the service of our clients
Digital Essence offers a range of products and services to facilitate the production and implementation of exceptional visual environments. Use our technologies independently or let our dedicated teams assist you.
Our technology is used in over 5,000 projects worldwide, with prestigious references.

Products designed to cover all your needs
Digital Essence actively develops software and hardware solutions for all your projects. The HeavyM ecosystem is today considered by audiovisual professionals as a complete and robust set of creation and broadcasting tools.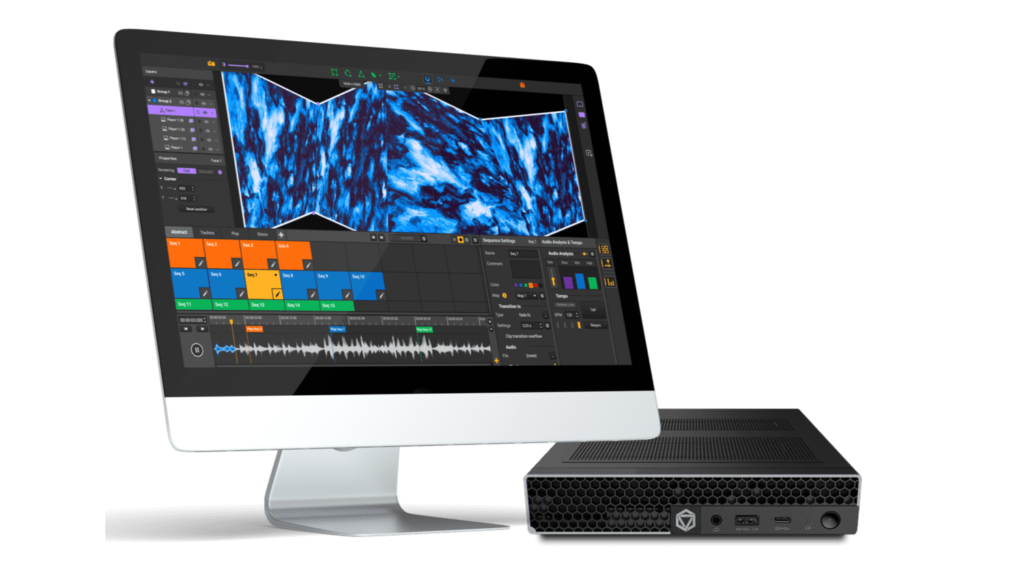 To discover and buy our HeavyM products, visit our dedicated website.
Tailor-made support to make your projects a success
We advise audiovisual professionals on the artistic and technical components to help them amplify the success of their projects.
Do not hesitate to tell us about your project and we will accompany you
Digital Essence, the choice of expertise
Founded in 2014, Digital Essence is a world leader in the development of software using video projection.
Based in France, our team of engineers, graphic designers, and scenographers, mobilizes its skills to meet needs ranging from artistic experimentation to corporate communication.
We create professional products with high added value while democratizing access to advanced technologies.
Over the years, Digital Essence has forged strategic partnerships with international players to strengthen its leadership and expand its product range: Close collaboration with Optoma, co-creation of the Lightdrop product with the CTN Group, media server design for Waves System, …


Digital Essence is a company that has won several awards for its technological innovation.