Interactive experience
at Galeries Lafayette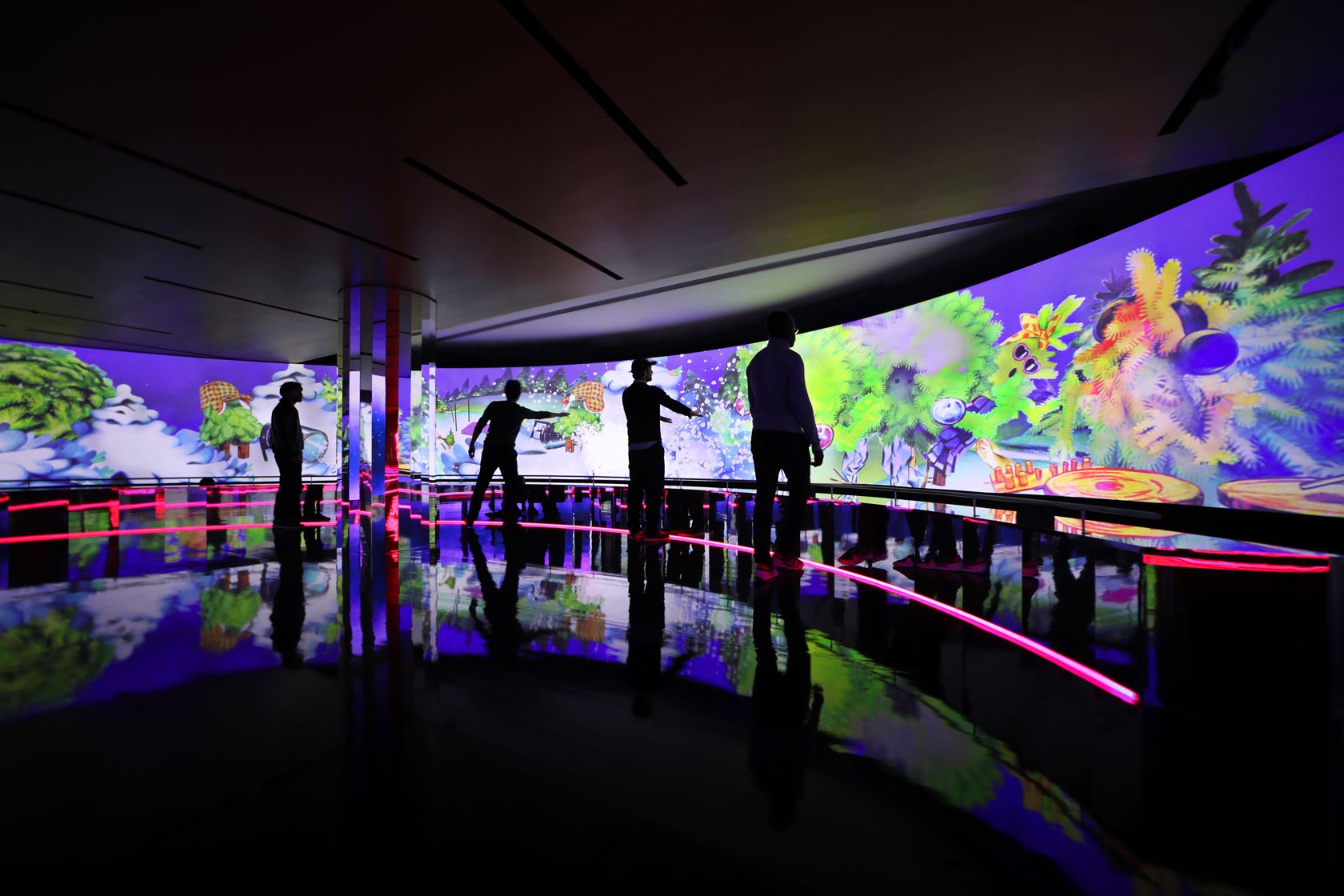 "Planet Tree", an immersive and interactive Christmas tale.
Les Galeries Lafayette called on the creative agency " Bonjour Lab " to design and produce an interactive installation based on the tale "Planet Tree" by Florent Chavouet.
The installation is totally immersive thanks to the use of 6 ultra-short-throw video projectors synchronized with the EYS software.
Visitors interact with the live visuals by waving their hands which are tracked with sensors hidden in the set.
The project was prepared with an EYS Designer and broadcasted on site with an EYS Player 6 outputs license put on a dedicated computer.
Our team is fully mobilized to answer all your questions very quickly. Open an online chat window, or call us at +33 1 48 57 56 79, or simply write a message!