EYS Designer® • EYS Player®
The perfect hardware and software solution for permanent video installations
2 products for a simple solution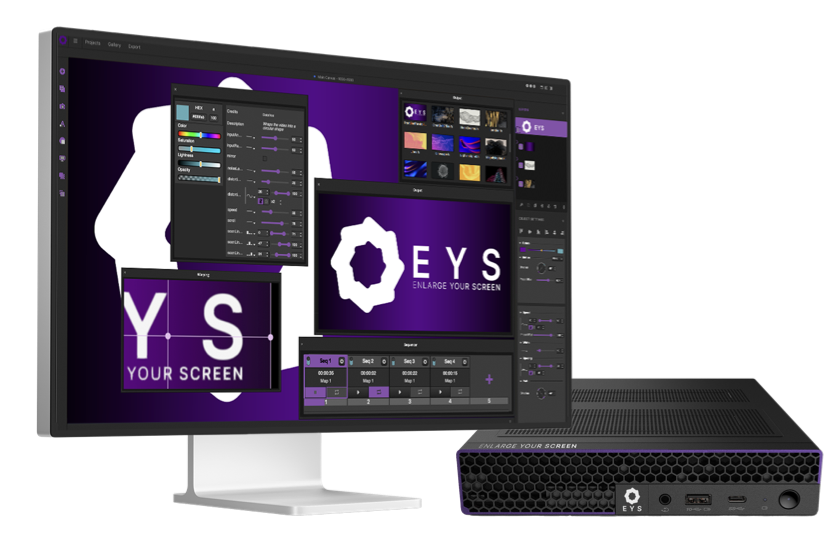 Powerful content creation software to design all your projects
Compact media server to deploy projects on-site
Combine EYS Designer® + EYS Player® guarantees you a smooth and stable work process from creation on your premises to deployment at the customer's. Take advantage of this solid ecosystem to create without constraints!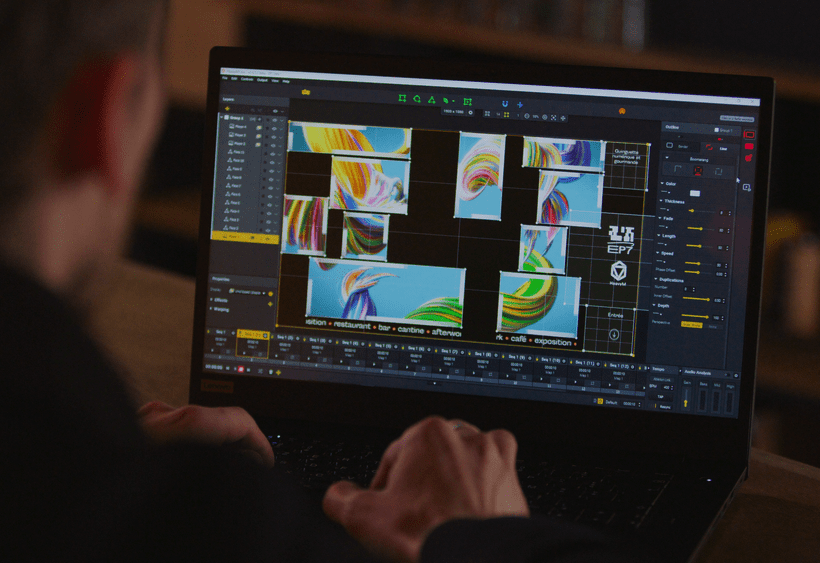 Create the project with EYS Designer®.
Map easily
Import your media
Manage your video outputs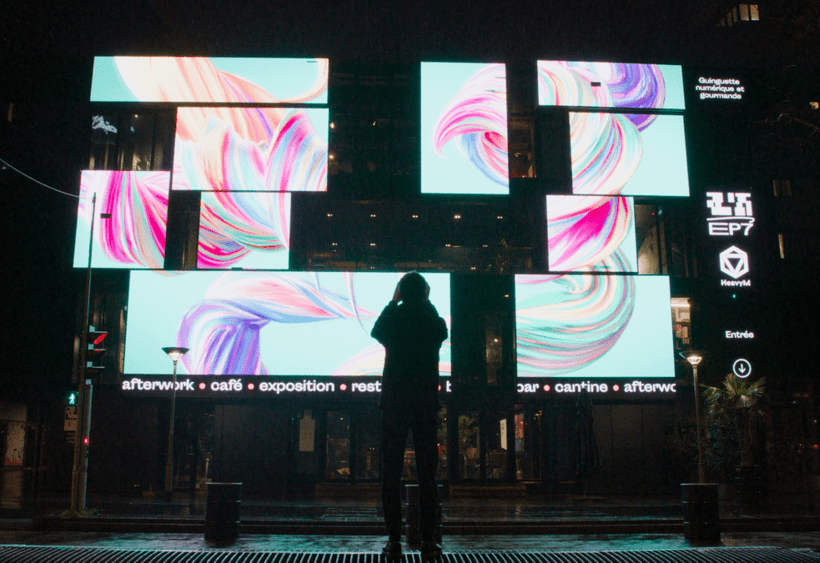 Deploy it
with EYS Player®
Install the EYS Player

® on-site

Load the project file
Broadcast automatically
Manage all your installations remotely
Only one EYS Designer® license is necessary for all your projects. Each of your EYS Player® being connected to the Internet, you can remotely modify the contents according to the customers' requests.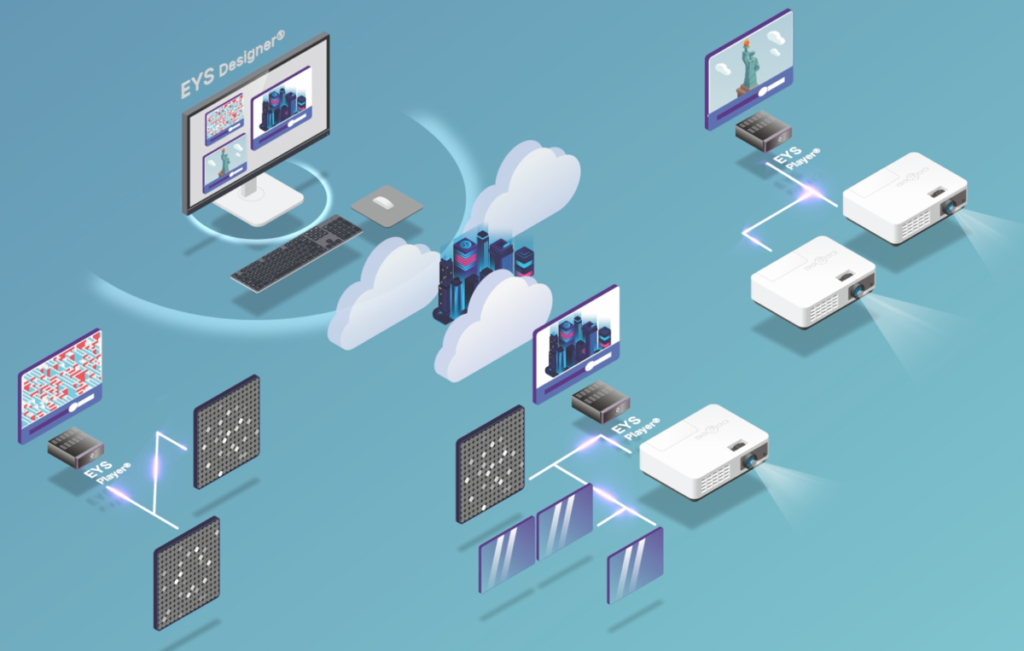 Discover EYS Designer®, the key to a successful project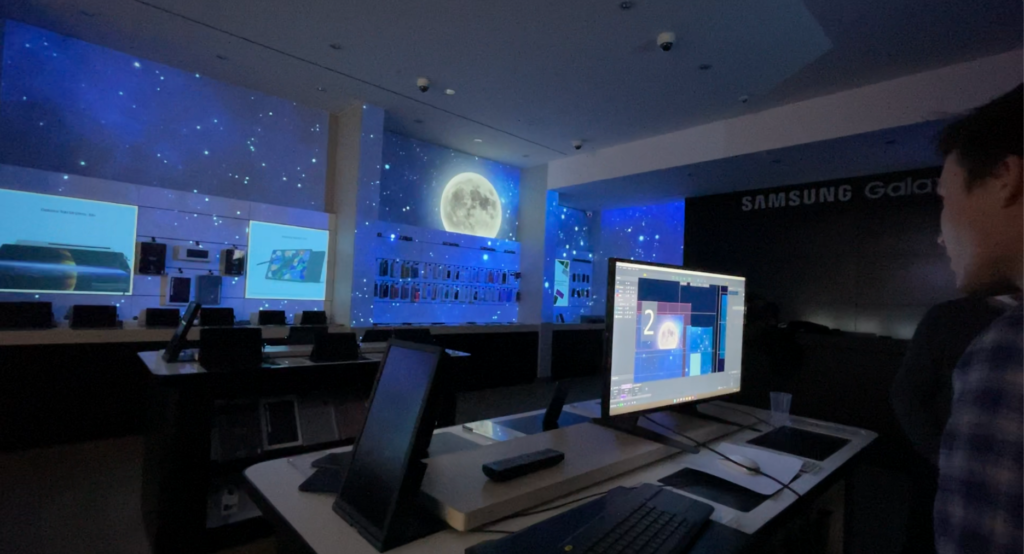 EYS Designer® is the creation software at the core of any project. It helps you design, test and build your permanent installation. 
Create your content with EYS Designer®
Map easily
Import your media
Manage your video outputs
Deploy the project
with EYS Player®
Load the project on one of your EYS Player

®

Optimized EYS hardware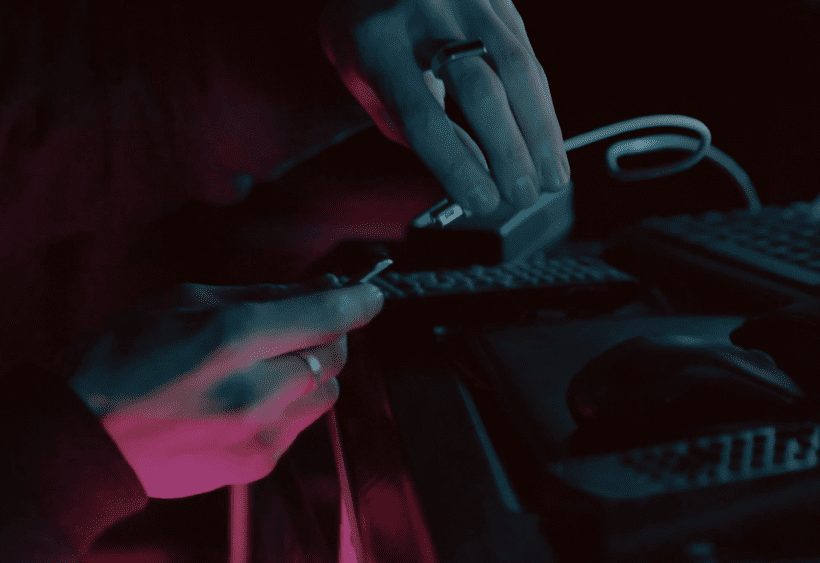 Manage the installation remotely
Edit the projects' content remotely
Automate the installation