EYS is a powerful ecosystem of products for simply creating and deploying large-scale visual experiences.
Broadcast solutions (optional)
EYS Player® | EYS Server® | EYS Sync®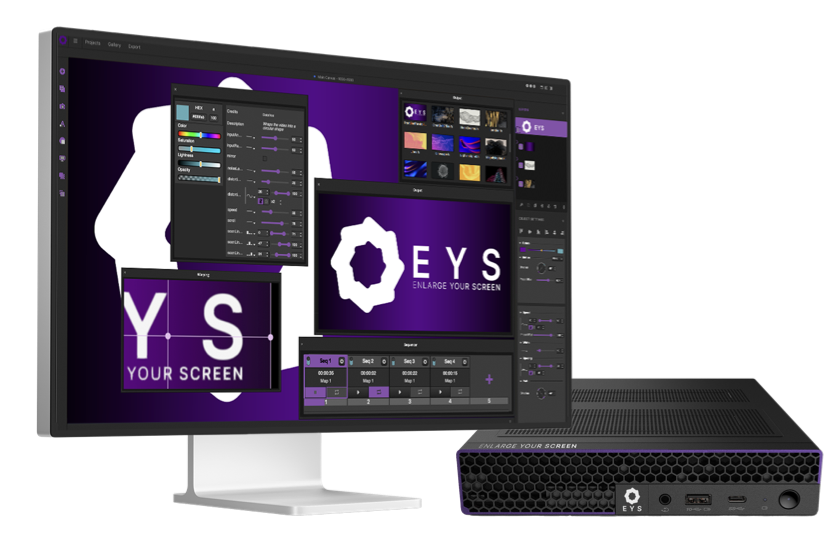 2 steps: Imagine and Deploy
Conceive with EYS Designer®
Design, test and realize all your visual experiences with the powerful creation software : EYS Designer®.
The simplicity of use coupled with the features of the software allow to achieve all types of projects, even the most ambitious.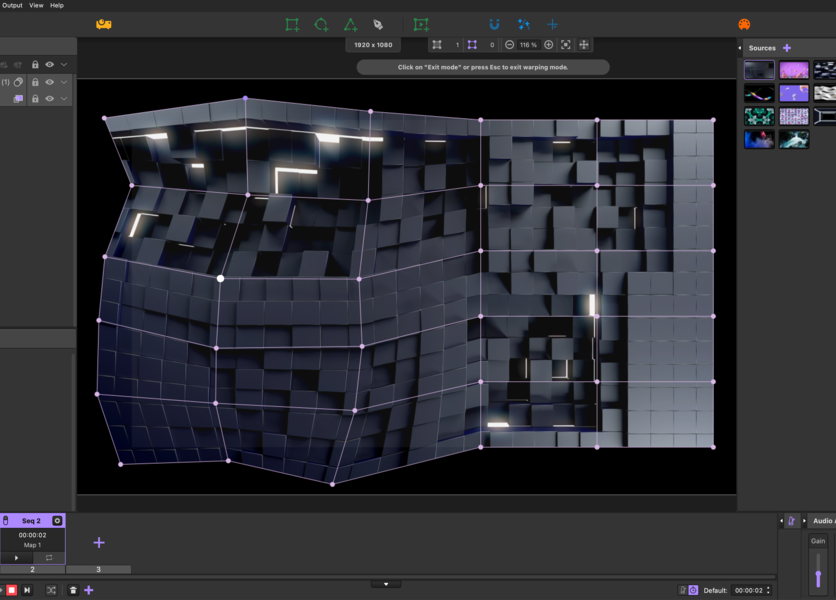 Broadcast with the EYS range
Choose the most suitable solution for your project: 
Live broadcasting on video projectors
Video export of the project
Use of an EYS Server
Synchronization of several servers with EYS Sync®