The easiest software to create spectacular visual atmospheres
Architectural Mapping - Corporate Event - Permanent Decoration - Interactive Installation
The EYS software is a creative tool to generate interactive audiovisual content broadcasted with :
For audiovisual professionals: technical service providers and creative agencies.
Discover without any limitation the EYS software: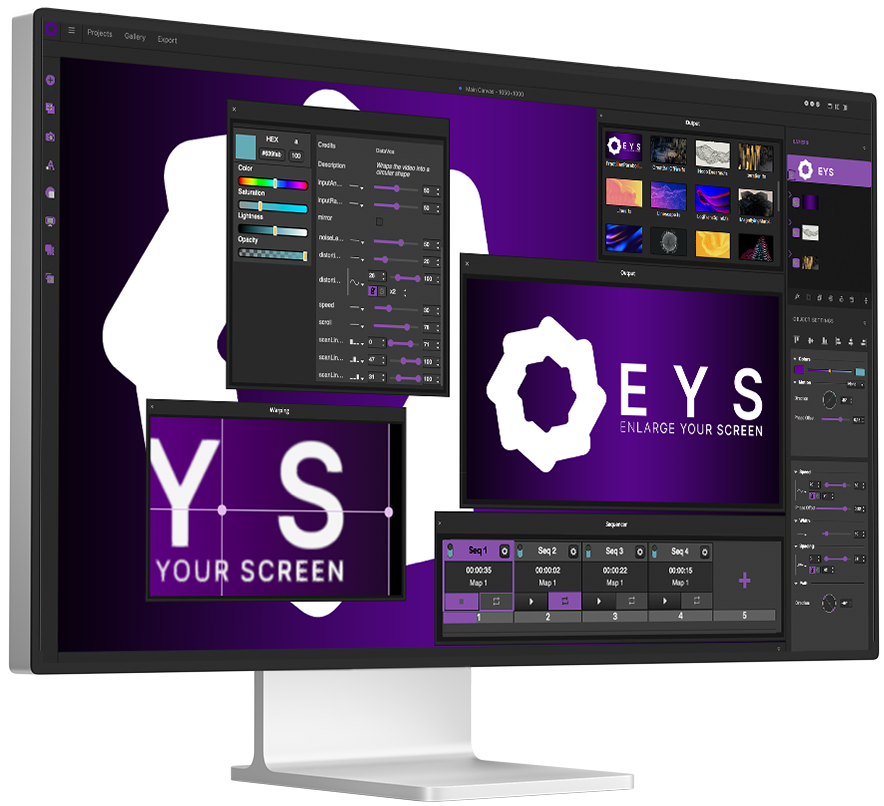 EYS is a complete software with all the features to transform your productions:
EYS, an incredible versatility
Choosing EYS is the guarantee of designing and producing spectacular shows. The simplicity of use coupled with the features of the software allow you to realize all types of projects, even the most ambitious.
Test all features for free / No limitations / No credit card required