The easiest software to create spectacular visual atmospheres
Architectural Mapping - Corporate Event - Permanent Decoration - Interactive Installation
Réalisez des shows fabuleux en toute sérénité
The EYS software is a creative tool to generate interactive audiovisual content broadcasted with :
A destination des prestataires techniques de l'audiovisuel.
Discover without any limitation the EYS software: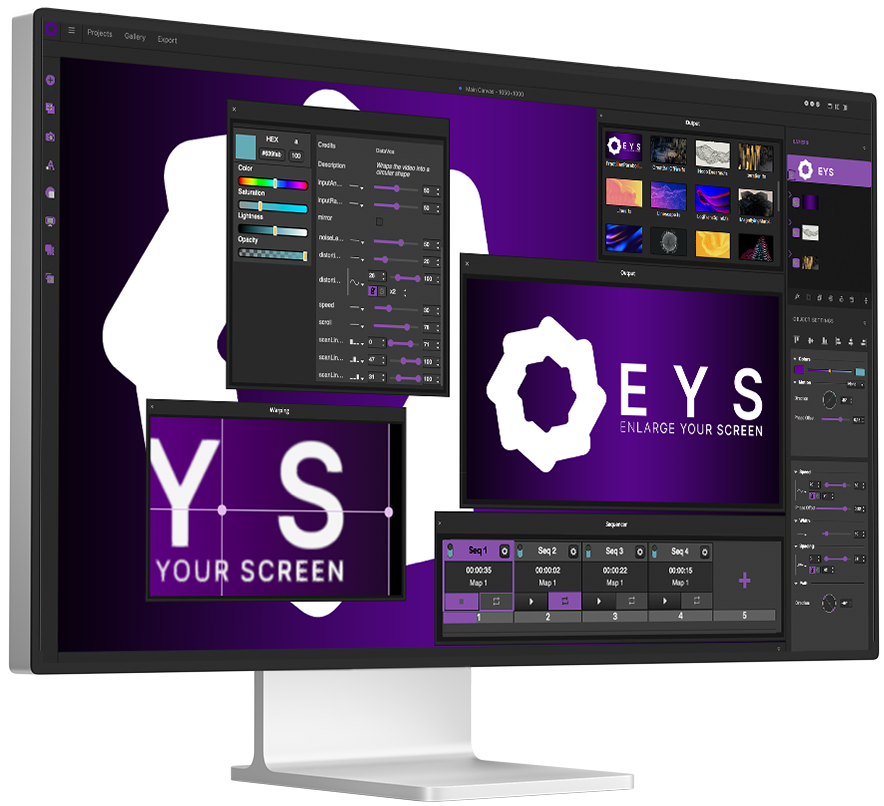 EYS est un logiciel complet avec toutes les fonctionnalités nécessaire pour satisfaire vos clients :
EYS, an incredible versatility
Choisir EYS c'est l'assurance de concevoir et produire des shows spectaculaires de manière sereine. La simplicité d'utilisation couplé aux fonctionnalités du logiciel permettent de réaliser tous types de projets, même les plus ambitieux.
Test all features for free / No limitations / No credit card required