Local tax is not included in the prices.
1 free EYS Designer® license
for the purchase of 1 EYS Player®
The EYS Player® are stand-alone media servers to be deployed on site of your permanent installations. They are specifically designed to read and play the creations of the EYS Designer® software.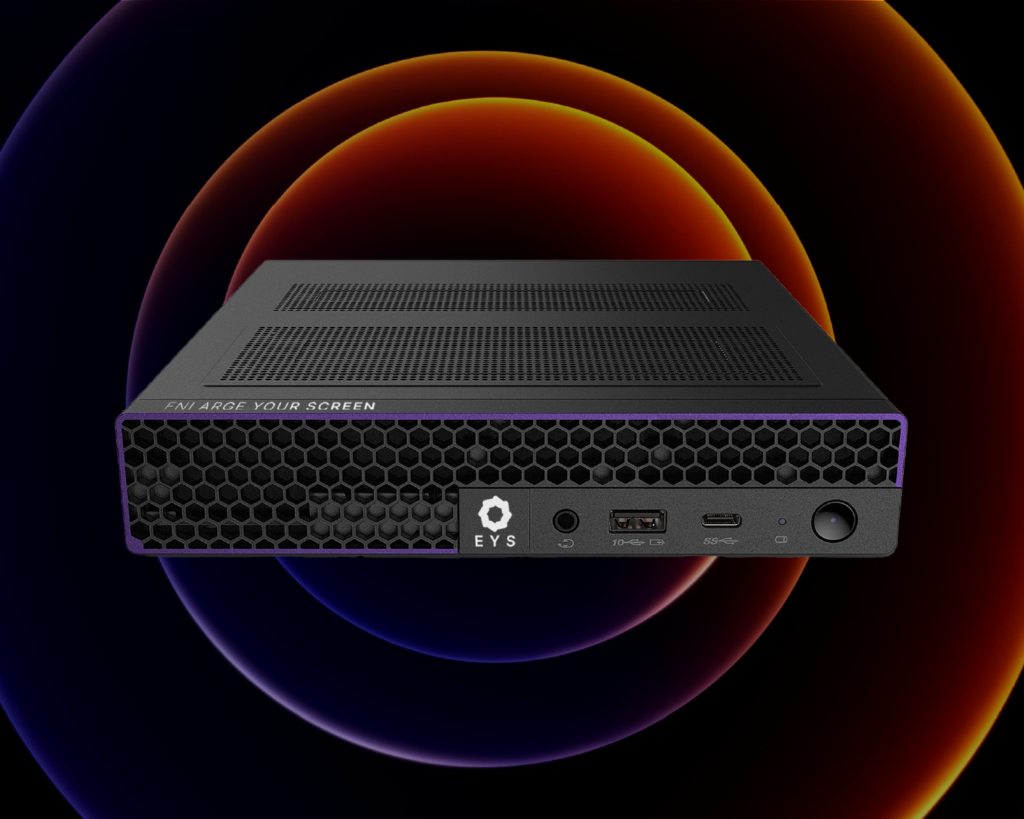 Media server
EYS Player® Max
4 video outputs 4K 3840x2160px + 1 monitor output
Compact design = 179x37x183 mm
Light weight = 1,4 kg
Ready to use: the complete software is already configured
launch offer price = 30% off
+ Free EYS Designer® lifetime license
Our stations are equipped with the latest components for fantastic performance.
Enjoy a cluster of technology in mini format units! 
Don't worry! We guarantee an exceptional material tested and approved in our offices.
or upgrade to EYS Designer® for an exceptional price!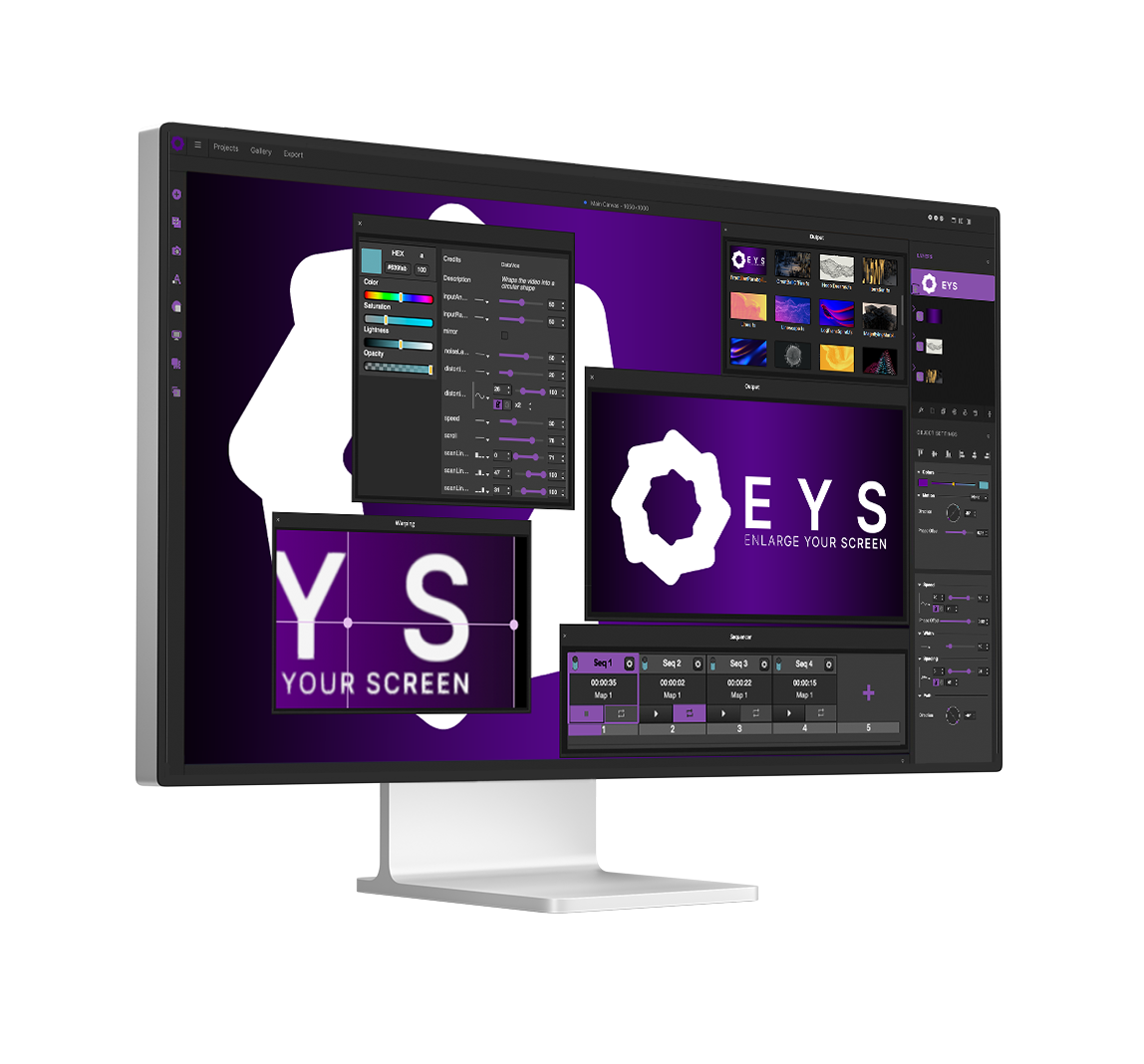 Lifetime license of EYS Designer®
Unlimited video outputs
Unlimited output resolutions (4K, 8K, 16K)
Remote content modification
Automation of the projects
launch offer price = 35% off
pour les 20 premiers. Restants : 0
What are the differences between HeavyM and EYS?
EYS was built on the same graphics engine as HeavyM, but goes further in terms of performance and features: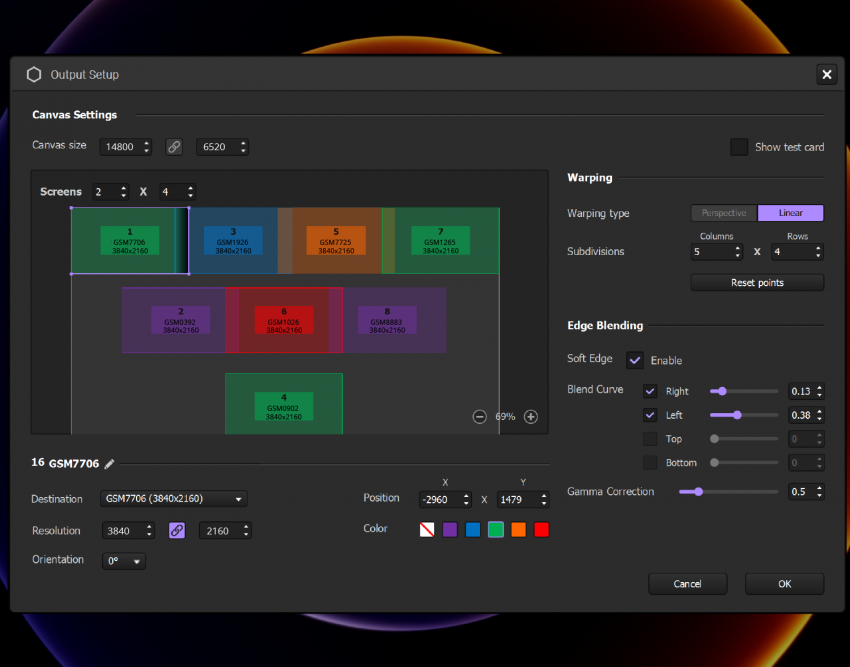 Unlimited outputs and resolutions
Use as many projectors and screens as you like!
Design shows with very high resolutions!
No limitations to produce large-scale projects or to create immersive spaces. 
Perfect synergy with EYS Player®
Stand-alone media servers designed specifically to play EYS Designer® projects
Great work tools that give you peace of mind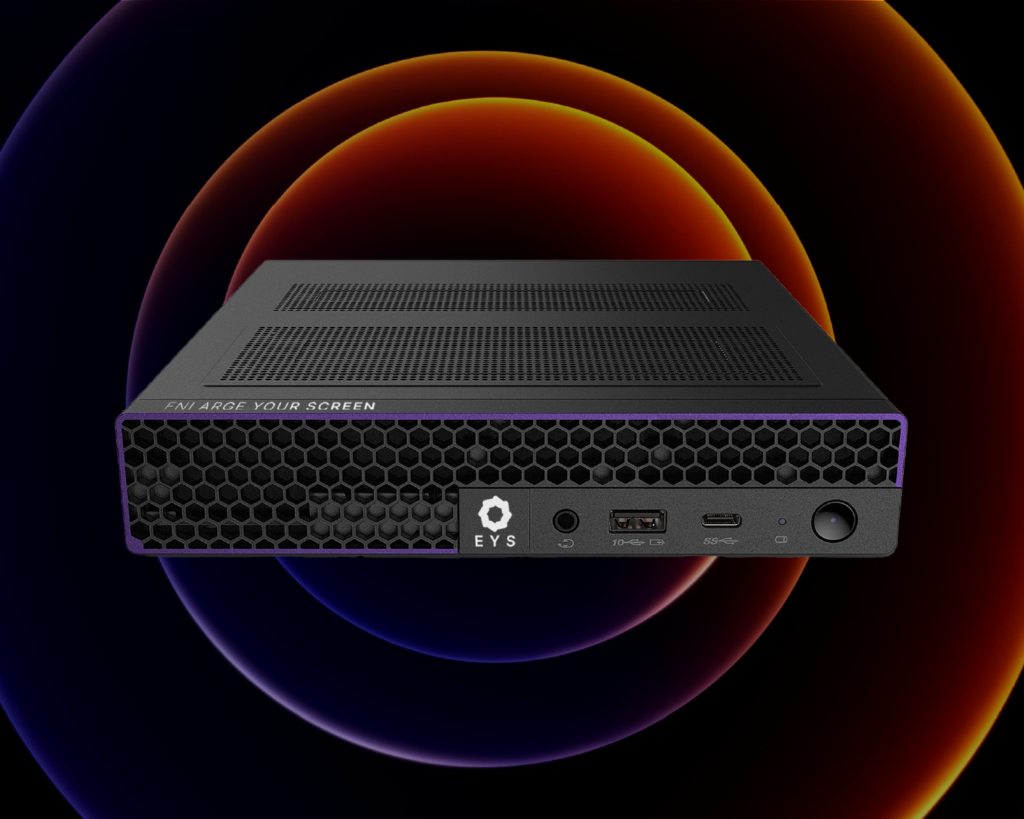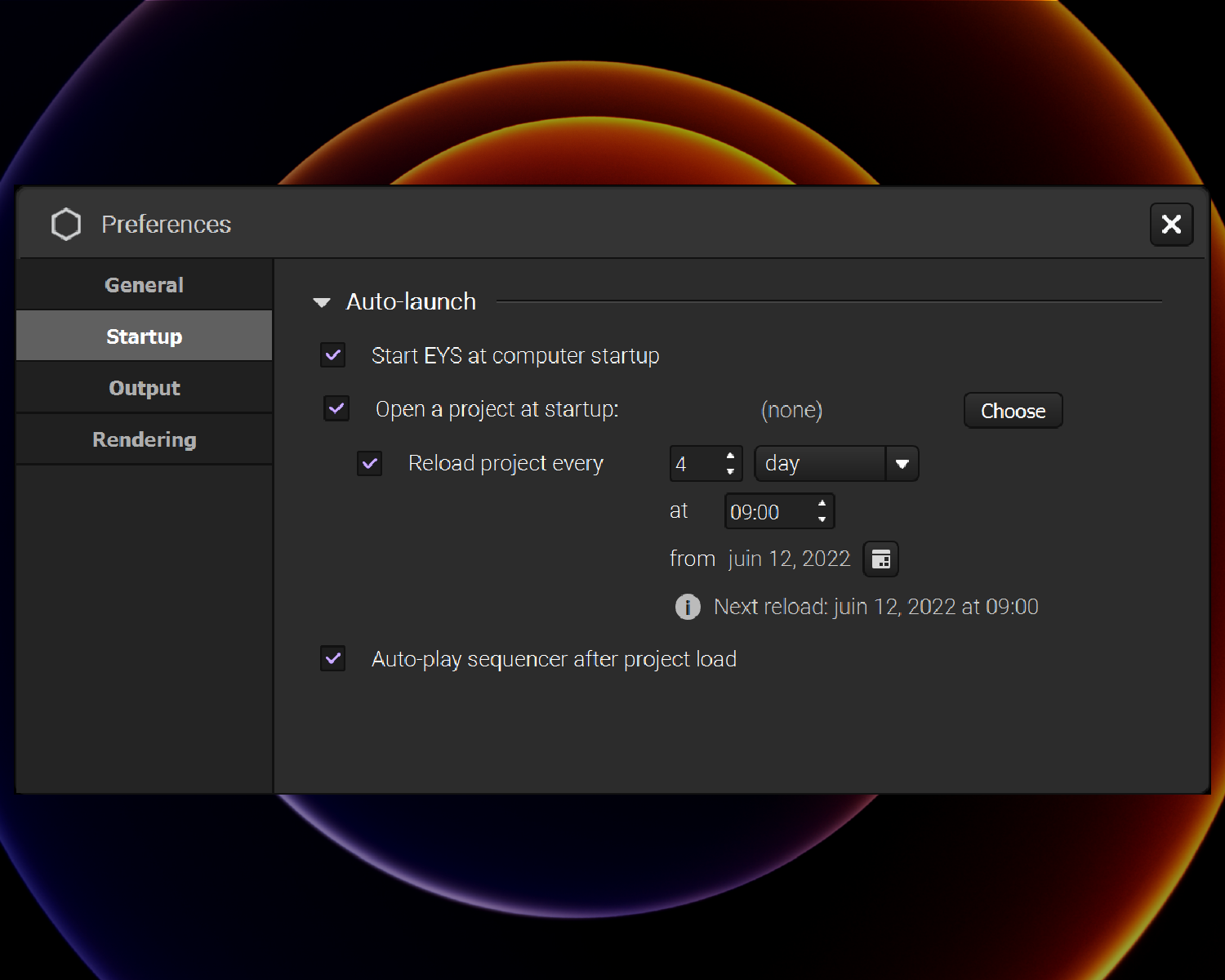 Automation of the projects
Automatic launch of the EYS software at computer startup
Even in case of power failure
Automatic loading of the project when opening EYS
Remote content modification
Save your project as an .eys file
Upload this project to Google Drive or Dropbox
Your EYS Player® retrieve the new file to update the mapping automatically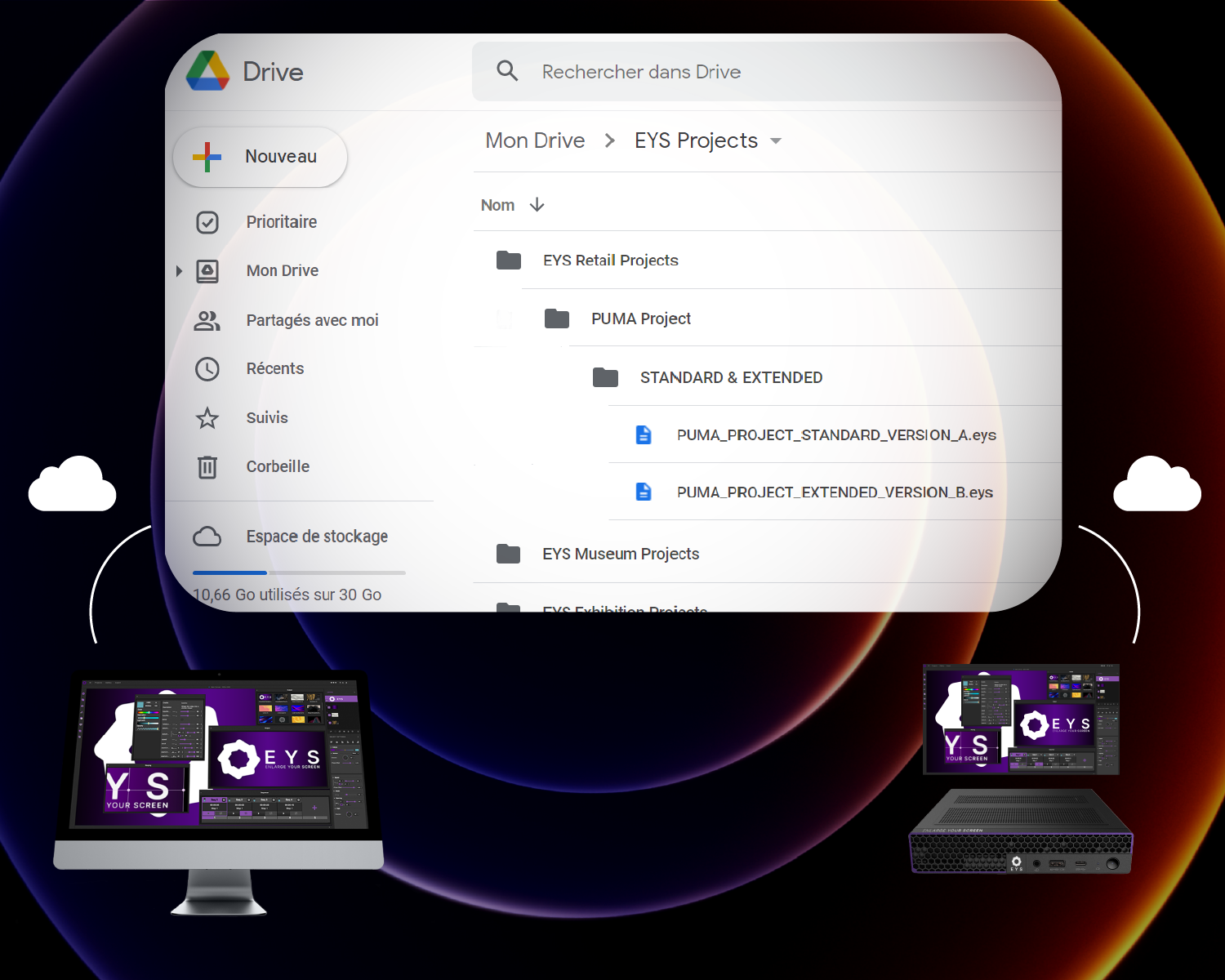 If I already have a HeavyM Pro, license, can I upgrade to EYS?
Yes, of course. You don't have to buy a new license. Normally, you should pay the difference between Pro and EYS, i.e. 1499-359=1140€.
But with the current offer, the upgrade price is even lower ! It is 999€ or 899€ if you are one of the first twenty customers.
Are updates and technical support included with the EYS software? 
Yes! With EYS, you get 1 year of free updates (or 1 year extension for HeavyM customers), as well as premium technical support via email and live chat with screen sharing.
What are the technical specifications of the EYS Player® Max ?
Processor : Intel Core i5-11500T / graphics card : Nvidia T600 4 Go GDDR6 / RAM : 16 Go DDR4-3200 Mhz / Hard drive : M.2 512 Go SSD /
Power supply External 170W included / Connectics : 5 ports USB-A, 1 port RJ45, 1 antenne dipôle Wi-Fi, 1 HDMI, 4 mini-DisplayPort / Windows 10 – 64 bits
Can I use EYS Designer® without an EYS Player® ?
Yes, it is possible. First, you need to install EYS Designer® on a compatible computer. Then, load the finalized project on one of your EYS Player® on your client's site.
EYS Designer® cannot be installed on the EYS Player®. There is already a software installed on the Player to read and play the projects created by the Designer.
How long does it take for items to be delivered?
EYS software : You will receive your EYS license key by email. For HeavyM customers, we have to transform your HeavyM license into an EYS license, the delay is a few hours maximum.
EYS Player : Delivery in 3 weeks, anywhere in the world.
The transaction is secured by the company Fastspring which supports a wide range of options: Credit card, PayPal, Amazon Payments, bank transfer, check, or money order.