The partner you've always dreamed of having
EYS Designer® revolutionizes the design and deployment of visual experiences with an ultra-simple and quick-to-learn software for amazing performance.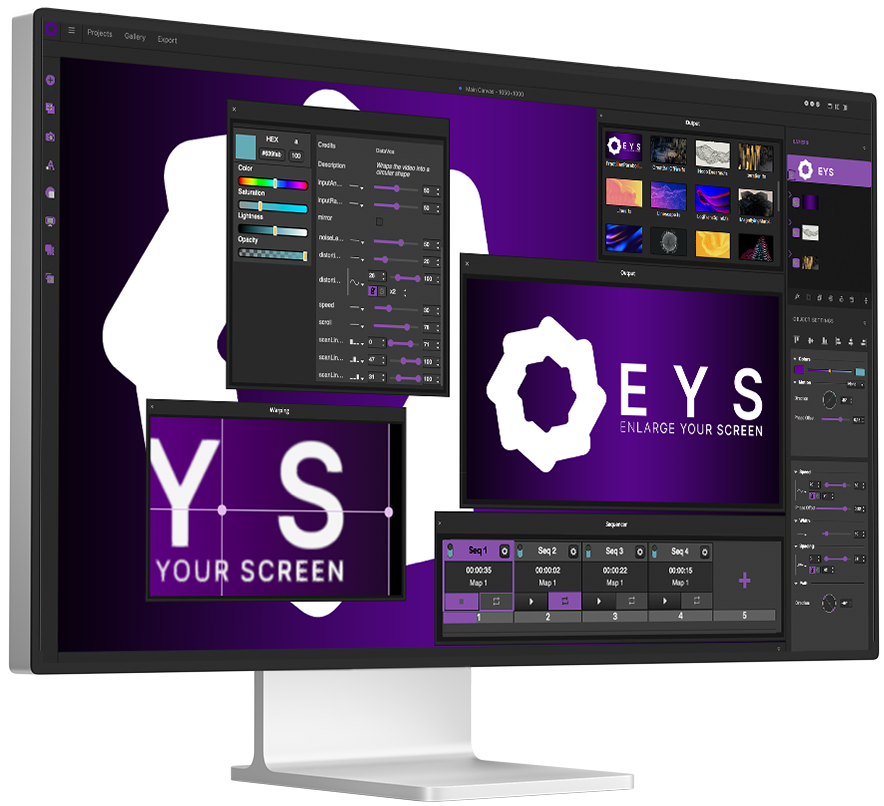 Everything becomes very simple.
EYS Designer® shakes up the AV world with a powerful but extremely easy to use software. Thanks to its clear and neat interface, create mappings in a few minutes in a smooth way. Beware: To try it is to adopt it!
Only 3 steps to impress your customers
Draw the mapping

Create without rendering time

Tell your story
Reproduce your decor in the software with convenient and intuitive tools.
Ready-to-use basic forms
"Point by point" creation mode
Tools for Béziers curves
Live manipulations and changes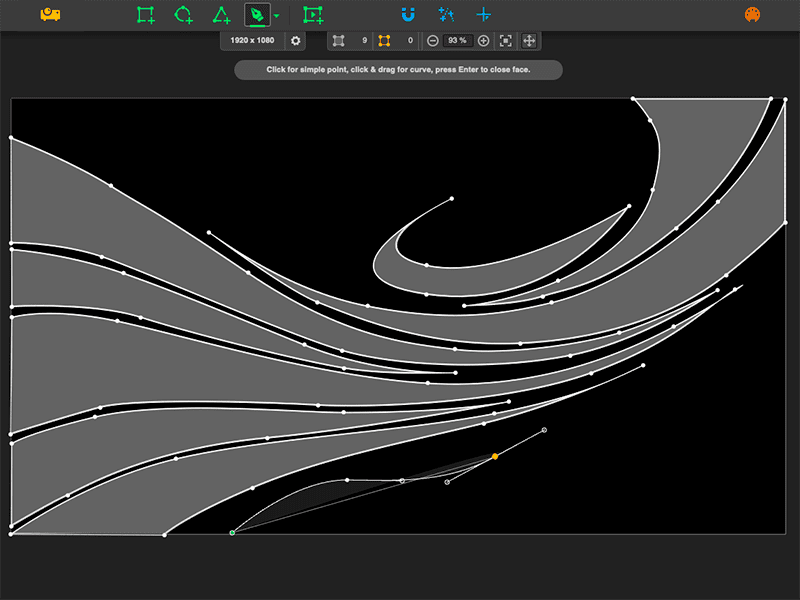 Use the visual effects library included in EYS Designer® to bring your mapping to life.
Huge library of effects included
Automatic adaptation of effects to your shapes
Hundreds of settings for customization
Live iterations with no rendering time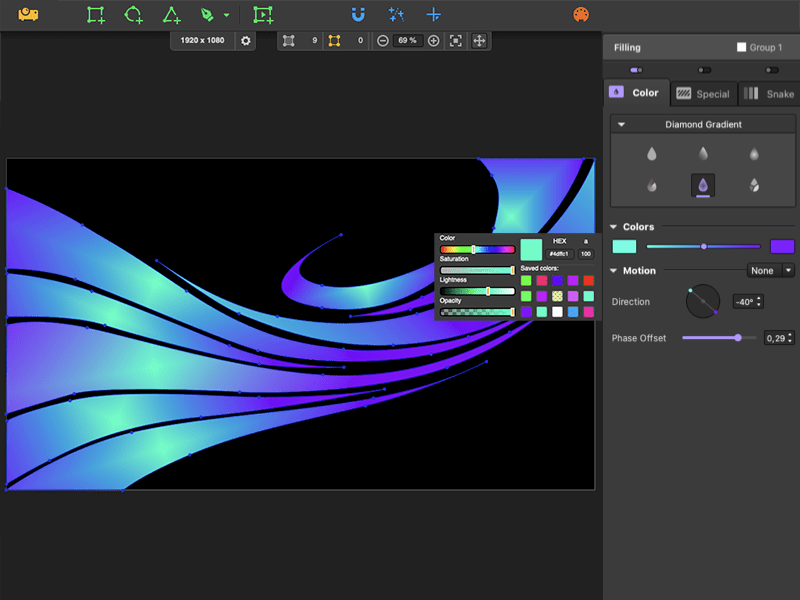 Insert your own videos, images, gifs in the software to design your experiences.
Ultra-smooth media player
Immediate adjustment of the content to your shapes
Management as playlists
Possible combinations with integrated effects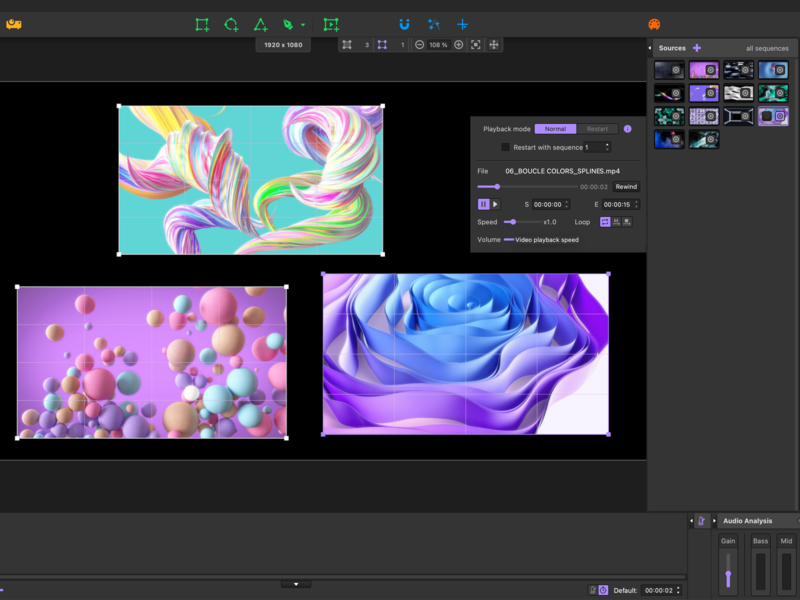 The sequencer of EYS Designer allows you to link scenes in order to create a narrative or follow a common thread.
Precise settings for each sequence
Manual or automated playback
Over 40 transitions included incluses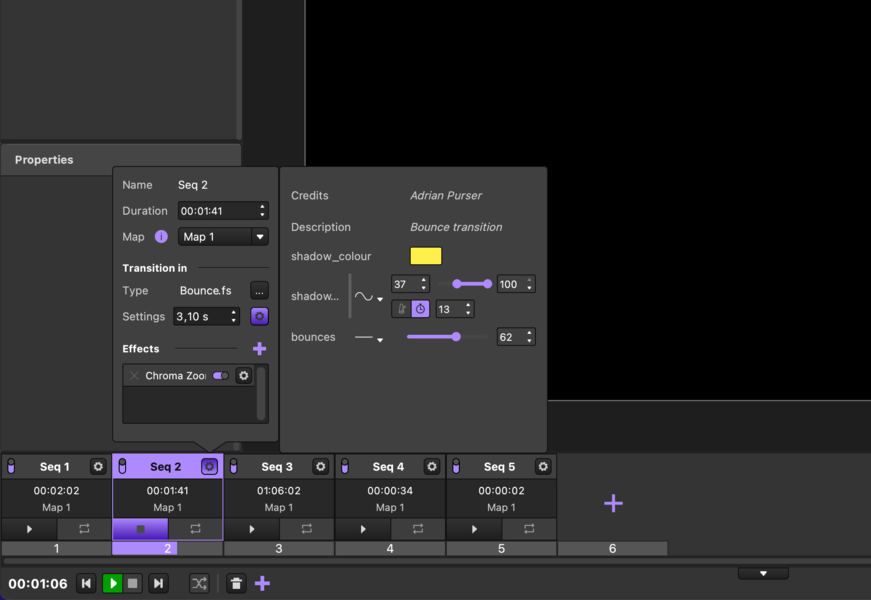 EYS Designer® is a complete software with advanced features to design ambitious projection mappings. Face all situations with serenity thanks to a powerful and robust product.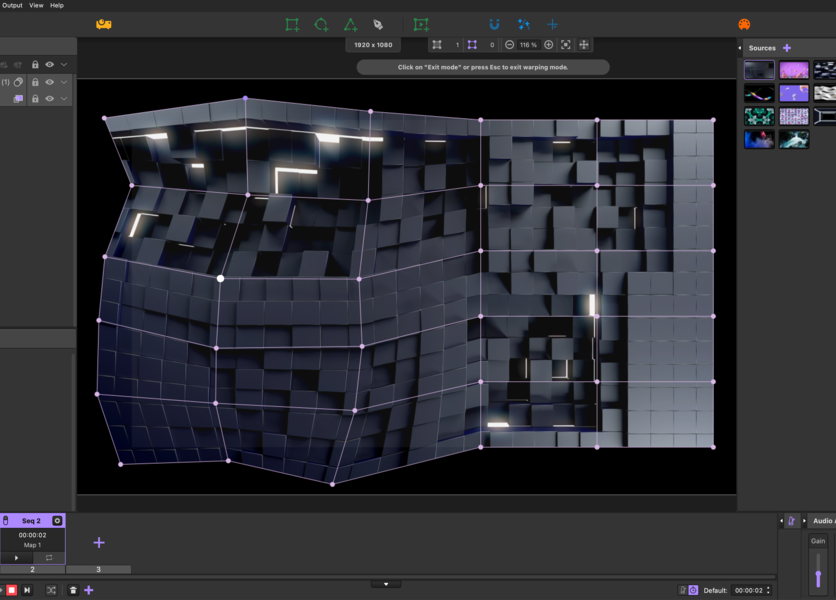 Unlimited number of outputs
Connect as many projectors and screens as you want!
Design shows with no limitations in terms of resolution.
Merge the edges of the projectors to create large format projects.
Plug in your controllers via MIDI/OSC/DMX and trigger actions in real time.
Share live video streams with other software via Syphon/Spout/NDI.
Automatically synchronize your visual effects with live music .
Professionals choose EYS Designer®
Specially designed for the AV professionals, the software is acclaimed by thousands of users worldwide. Be a serene technician by working with a reliable technology while benefiting from our excellent technical support.
Premium technical support
Live chat with a specialist

Email response in less than 4 hours

Assistance with screen sharing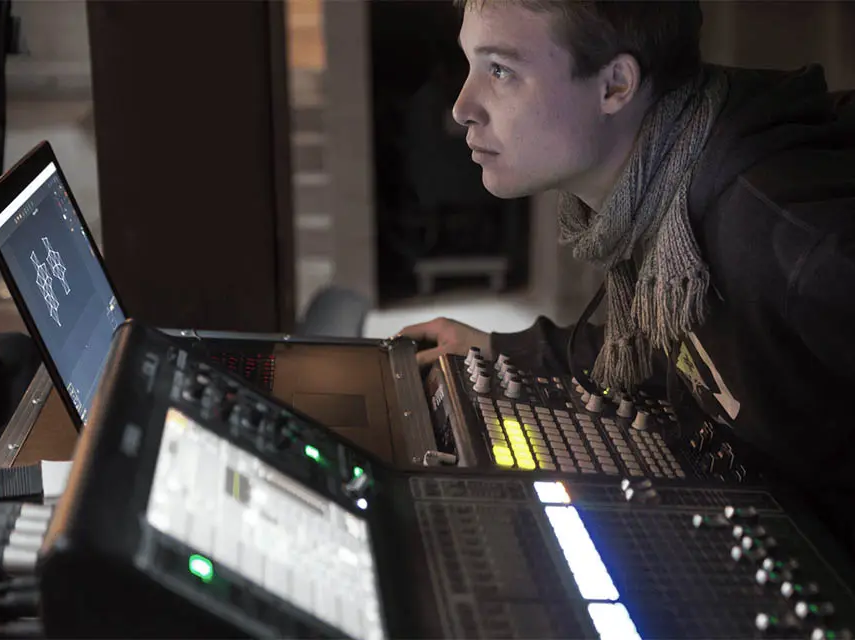 EYS Designer® Product Details
Drawing tools
Unlimited number of shapes and media players
Integrated visual effects library
Media players (mp4, mov, png, jpeg with h254, h265, AppleProRes codec)
Warping tools
Blending modes
Reactivity to live music
Unlimited number of outputs
Unlimited number of outputs
Multi-projection
Edge-blending
In-out video stream Syphon/Spout/NDI
Webcam (input)
Input media manipulation (warping, crop,...)
Video export
Keyboard
MIDI
OSC
DMX input via Art-net
Windows: 8, 10 and 11 (64 bits)
macOS: From 10.13 to now
EYS is compatible with Apple M1 chips via the Rosetta 2 software
Intel Core I5 2.30GHz, 4 Cores
4GB of RAM
Dedicated graphics card (Nvidia / AMD) with 2GB of VRAM
500MB of free disk space
Intel Core I5 2.30GHz, 4 Cores
8GB of RAM
NVIDIA GTX 1060 / AMD RX580 or better
500MB of free disk space
Compatible with all displays
EYS Designer® is compatible with all projectors in VGA, DVI and HDMI for live broadcasts. All LED screens on the market can also be used with the software.
Deploy your installations with the EYS broadcasting range
Powerful and compact, our EYS Server® can be deployed on site to play your EYS Designer® projects.